Hunting Land for Lease: Your Complete Guide to Hunting Leases
Submitted by

admin

on Sat, 2019-10-12 20:31
Hunting is the backbone of the United States. Our forefathers struck up many deals while on the hunt for trophy game. Unfortunately, hunting land is not as abundant as it was in those times. 
Today, there are more city skylines than mountain sunrises. That's why many hunters are looking for hunting land for lease. Owning land is a difficult commitment that some simply don't have the time for. 
Let's talk about the benefits of both sides of the leasing process with this complete guide. 
Hunting Land For Lease: Land Owner
Owning land anywhere in the United States is a huge commitment. As the owner, you have to manage and have some level of upkeep of the property. Depending on your career, you may not have the time needed to keep the land where you'd like it to be. 
Pros
A huge benefit is having boots on the ground for inspection of the property. Whether your property is 100 acres or 1,000 acres, you probably don't regularly travel the whole plot. With having a lessee come in, they will notice the things that might need fixing. 
A good thing to remember as the lessor; set up some guidelines. If you have fencing running the whole length of your property, ask the lessee to check for problem areas. They more than likely won't mind, and it gives you the reassurance that your land is in top shape. 
The most obvious pro of leasing your land is the monetary benefit. Depending on your land size, you can make some serious cash by allowing a hunter to come out a few times a year. Take a look at some of the available leases on our website to get an idea on the dollar range, it's pretty incredible!
Things to Remember
Create a contract or lease agreement that is a legally binding document. This will help you make sure they are following the rules that have been mutually established. If they break these rules, you have a legal document that you can use as proof in case of an investigation. 
Check into your possible lessee! Ask for references and a history of their hunting background. You want to make sure they will be a good fit for you and your lease, but also that they will take care of the land and animals as if they were their own. 
Make sure to keep in contact with your lessee to know when they plan to be on your property. Surprises in the woods can be dangerous, it's always best to know ahead of time when someone may be visiting. 
Hunting Land For Lease: Hunter
You have a great job in a big city, but you miss your roots of hunting wild game. There's no way you can find land near you for sale that's affordable, so what do you do? Lease hunting land!
Pros
Depending on where you live, multiple acres of land for sale can be quite expensive. Broken down by the contiguous 48 States, this list shows just how astronomical it can be per acre. If you live in Wyoming, the average cost per acre is $1,558. 
Obviously, the more land you have, the greater the chance of wildlife coming through. Multiply $1,558 by 10 acres and you've got $15,580 worth of land that you now have to manage. Guaranteed somewhere on that 10 acres there's going to be grass that needs cut.
If you buy a small tractor, your land expense just doubled. So how is it beneficial to you to own land that you only get to use a few times a year? Your best bet is to lease land for hunting that you don't have to take care of the rest of the year. 
On the flip side, however, if you do have the expenses and equipment to manage a piece of land, leasing is still a great option. You can have more leverage on the cost and time of your lease by being willing to help the landowner manage the property. 
You can also look into planning a trip to a different state for hunting. Some of our leases offer hunting cabins to stay in for multiple days at a time. With our help, you can find exactly what you're looking for!
Things to Remember
The biggest thing to remember while using hunting land for lease is to respect the landowner's wishes. If they want you to only be on the property from 5 A.M. to 4 P.M., plan your hunt around that. They are graciously allowing you to roam their property, so it's best to keep a good relationship with them. 
Make sure you understand the contract or lease agreement fully. It's not a bad idea to have a lawyer review it for legal advice, just to make sure you're on the same page as the landowner. 
If you have a great relationship with a landowner, keep it! The value that relationship offers you may not come again often. Having the best relationship you can with the landowner truly can make the difference in how much fun you have on your hunting trips. 
Try Out Leasing Hunting Land Today
We hope this guide helps clear up any questions you may have about hunting land for lease. There are many benefits for both parties associated with the lease, making it a no-brainer! 
Make sure to check out our blog for all your hunting needs! We even have a Classifieds tab with hunting equipment for sale. If you're interested in more information about us, sign up for our newsletter and subscription to get all the extras!
Blog Image: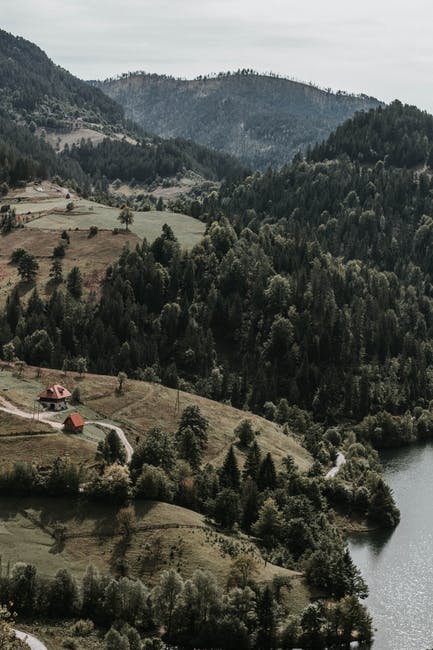 Our new site will require that you reset your password. Please click on the link "Request New Password". Enter your email address and a new link will be sent to you. We apologize for any inconvenience.